Founded in 1996, the Helios Centre is an independent, non-profit energy research group, dedicated to developing the knowledge base required to foster appropriate strategies, policies, regulatory decisions, and market choices for a sustainable energy and climate future.
EXPERTISE
Helios' primary area of expertise is electricity policy. Its activities include:
 Legislative and regulatory challenges, in the context of the transition to a low-carbon economy;
Expert testimony before energy and environmental regulators;
Studies regarding issues raised by decision-makers and other stakeholders in the energy sector; and;
Publications to raise public awareness regarding the path to sustainable energy.
The Centre's other main field of expertise is climate change. Its work has included: 
Analysis of international negotiations and evolution of the regulatory framework;

Identification of opportunities and analysis of policy and regulatory issues;

Expert support in developing CDM projects under the Kyoto Protocol and Paris Agreement;

Support for capacity-building and the implementation of Designated National Authorities (DNA); and

Professional training for enhancing public understanding of climate issues.

The Helios Centre is organized around a flexible structure, consisting of a core team based in Montreal combined with a network of energy experts from around the world.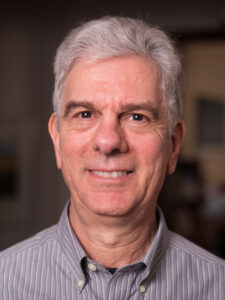 Philip Raphals, Executive Director
Cofounder and executive director of the Helios Centre, a non-profit energy research and consulting group based in Montreal, Philip Raphals has been recognized as an expert witness by energy regulators in the provinces of Quebec, Nova Scotia and Newfoundland and Labrador, in many aspects of sustainable energy policy, including least-cost energy planning, utility regulation and green power certification. He has also provided expert affidavits in proceedings before Canadian and American courts. 
Mr. Raphals appeared as an expert witness in hearings before Joint Review Panels concerning large hydropower projects in Labrador (the Lower Churchill Hydroelectric Generation Project) and British Columbia (Site C), and before the Commission of Inquiry Respecting the Muskrat Falls Project in Newfoundland and Labrador.
In 1997, he advised a standing committee of the Quebec National Assembly in its oversight hearings concerning Hydro-Quebec. In 2001, he authored a major study on the implications of electricity market restructuring for hydropower developments, entitled Restructured Rivers: Hydropower in the Era of Competitive Energy Markets. In 2005, he advised the Federal Review Commission studying the Eastmain 1A/Rupert Diversion hydro project with respect to project justification.
In the early 1990s, he was Deputy Scientific Coordinator of the Environmental Assessment of the Great Whale Project, a 3,000 MW hydro project proposed by Hydro-Québec.
Mr. Raphals has been an invited speaker before the Senate Standing Committee on Energy, the Environment and Natural Resources and at numerous energy industry conferences, as well as at Yale and other universities. In 2013, he was part of an expert roundtable on electricity surpluses and economic development convened by the Quebec Commission on Energy Issues.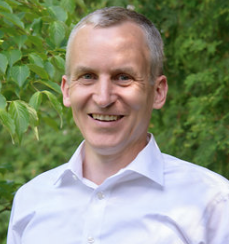 Richard Hendriks, Senior Analyst
Richard Hendriks is the director of Camerado Energy Consulting, an Ontario-based firm providing environmental assessment, energy planning, policy analysis, and research services to clients across Canada. For the past two decades he has been engaged in the planning and assessment of several large-scale hydroelectric developments, providing testimony before regulatory bodies concerning their economic viability, environmental effects, socio-economic impacts and benefits, and implications for Indigenous rights.
Mr. Hendriks has been qualified as an expert witness by the Manitoba Public Utilities Board in the policy and planning aspects of large-scale hydroelectric development and in the socio-economic implications and environmental consequences of such development for Indigenous people. He was an expert witness before the Utilities Board during its Need For and Alternatives To review of the proposed Keeyask and Conawapa hydroelectric projects.
In 2010 Mr. Hendriks testified before the Alberta Utilities Commission during its Inquiry on Hydroelectric Power Generation that reviewed the policy, planning and regulatory context for additional hydroelectric development in that Province. In 2013 he addressed the Alberta Standing Committee on Resource Stewardship on considerations for electricity resource planning during its Review of the Potential for Expanded Hydroelectric Energy Production in Northern Alberta.
Mr. Hendriks testified on several environmental and economic matters before the Joint Review Panel for the Lower Churchill Hydroelectric Generation Project. He also testified on environmental and socio-economic matters before the Joint Review Panel for the Site C Project, and he provided environmental assessment advice to the Treaty 8 Tribal Association.
Mr. Hendriks was recently retained by the Expert Panel for Review of Federal Environmental Assessment Processes to provide expert written advice to the Panel concerning the incorporation of Indigenous consent into federal environmental assessment.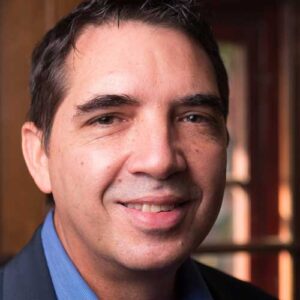 Adonis Pérez Lorenzo, Analyst
Adonis Pérez Lorenzo is a specialist in renewable energies. His work includes numerous articles in specialized journals; as well as the design and assembly of different photovoltaic, wind and hybrid systems for electrification, water pumping, and water treatment in the Québec, Cuba and Cameroon. 
Mr. Pérez Lorenzo was trained at the University of Camaguey, where he studied electrical engineering, specializing in wind, photovoltaic, and hydroelectric power. He obtained a Diploma in Professional Studies at the Technological Polytechnic Institute in the province of Ciego de Avila, in the field of industrial electrical systems.
The Helios Centre enjoys working relationships with a wide range of experts worldwide. In recent years, our colleagues have included: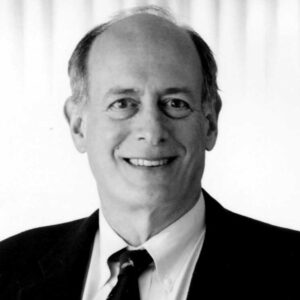 Peter Bradford has chaired the New York State Public Service Commission and the Maine Public Utilities Commission, has served as President of the National Association of Regulatory Utility Commissioners, and was a member of the U.S. Nuclear Regulatory Commission from 1977 until 1982. A graduate of Yale University and Yale Law School, Mr. Bradford has written many articles on utility regulation and nuclear power, and authored the book Fragile Structures: a Story of Oil Refineries, National Security and the Coast of Maine. He teaches Energy Policy and Environmental Protection as a Visiting Lecturer at Yale and advises and teaches on utility regulation, restructuring and energy policy in the U.S. and abroad. He was a member of an International Expert Panel advising the European Bank for Reconstruction & Development on least cost alternatives to continued operation of Chernobyl, and serves on the Policy Advisory Committee of the China Sustainable Energy Project of the Packard Foundation.
Ian Goodman, president of The Goodman Group, Ltd., specializes in research and consulting relating to hydroelectric systems, trans-border energy trade, electricity and natural gas resource planning, aboriginal issues, and employment and other economic development impacts of various energy options. He has 28 years of experience advising aboriginals, government agencies, consumer and environmental advocates, and other clients throughout Canada and the United States. Mr. Goodman has testified in more than forty-five regulatory proceedings, legislative hearings, and court cases. He has co-authored over forty reports, and his papers have been published in various professional journals and conference proceedings. Mr. Goodman studied civil engineering and transportation planning at MIT (Massachusetts Institute of Technology).
The Helios Centre is governed by a Board of Directors comprised of:
Tim Niedermann, Chairman and Treasurer
Trained as a lawyer in the US, Mr Niedermann practiced business law in the state of Connecticut and was involved for ten years in entrepreneurial projects in the area of sustainable development, both in the US and Canada. He was a consultant for small business enterprises in Canada and other undertakings, in particular for the Québec Labrador Foundation on the development of a Lake Champlain-Richelieu River Heritage Corridor for the promotion of cross-border tourism. He now writes on public policy issues for The Montreal Review and, as a long-time editor of both fiction and nonfiction, is a reviewer for the Montreal Review of Books and the Ottawa Review of Books. His novel, Wall of Dust, was published by Deux Voiliers Publishing in 2015.
Philip Raphals, Vice Chairman
Mr. Raphals is Executive Director of the Helios Centre. See his biography above.
Michel A. Bouchard, Director
Mr. Bouchard is the former Director of the Francophone Secretariat of the International Association for Impact Assessment (IAIA). He is Full Professor at Université de Montréal and École Polytechnique, Senior Research Associate with the McGill-UNEP Collaborative Center in Environmental Assessment, and Associate professor Senghor University of Alexandria, Egypt. His career interests range from fundamental research to environmental assessment and resource management.
Peter A. Jaimes, Director
Mr. Jaimes is a management consultant; president of Inprofina S.A. (project development, economic, technological and commercial exchanges between Canada and Latin America). In the past, he was president of Gavilan Aircraft Corporation of Canada (2003–06), vice-president of Agra-Monenco and AGRA International (energy and systems marketing, Latin America and Asia) (1995–99), and a principal of Jaimes Cohen and Assoc. (IT consulting) (1980–95).
Olivier Charest, Director
Mr. Charest, a lawyer and economist by training, works in Montreal primarily in the field of energy and related issues. He began his career in a pan-Canadian law firm as a specialist in energy and environmental law, subsequently working as an independent consultant in the regulation of electricity and natural gas. He is currently employed by a company in the metals sector, developing new energy supplies. Olivier is fluent in English, Spanish, and Portuguese and has some knowledge of Italian, in addition to French.
The board members of the Helios Centre serve without remuneration.